Vacation Rental Specials/Discounts
(Subject to availability. May be withdrawn at any time)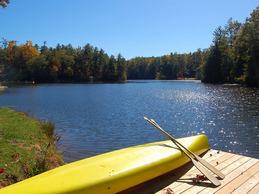 RETREAT TO THE WNC MOUNTAINS IN FLAT ROCK, NC • SPEND A WEEKEND A WEEK OR A MONTH IN THE WNC MOUNTAINS TO GET OUT OF THE HOUSE AND AWAY FROM THE CROWDS IN A PRIVATE VACATION RENTAL AND SAVE SOME GREEN!!!
Stay in a fully-furnished PRIVATE and CLEAN luxury vacation home away from the crowds at a price comparable to our areas value hotel chains!
Not All Cottages and Dates Qualify For Booking Discount but one may be available – Booking Agent has Details so Hurry and Call Today!
Offer Ends when Withdrawn
CLICK HERE TO ACCESS A WEALTH OF INFORMATION ON THINGS TO DO NEAR HIGHLAND LAKE PROPERTIES THIS SUMMER SEASON!
---
To receive these discounts, please call 1-828-692-1359 and mention this special discount codes for the applicable promotion. Not valid on reservations already made. Discounts not available on all cottages, please check with booking agent at time of reservation for cottage participation.
Reservation Desk Open:
Monday thru Saturday 11:00 AM to 5:00 PM
Closed Sundays
Be sure to leave a message if we're unavailable, we'll call you back
Dial 828.692.1359 or
CLICK HERE TO CONTACT OUR RESERVATIONS DESK!

Highland Lake
Where a vacation brings you to life.